ABOUT Eureka
ECG is a non-profit student-led consulting social enterprise founded at the University of Hong Kong. Our mission is to offer consulting services to non-profit organizations, social enterprises and small to medium sized enterprises (SMEs) which would otherwise be unable to afford professional consulting services. ECG harnesses the collective knowledge of students, scholars and industry professionals in order to deliver unique and innovative solutions to our clients. Our broad spectrum of members, ranging from young undergraduates to experienced professionals and acclaimed scholars, allows for a fresh and unique perspective that would otherwise be impossible with a set of homogenous members. Short and simple, we believe that organizational diversity is synonymous with operational creativity.
Our Vision
The Eureka Consulting Group has many years of experience helping Public Sector companies refocus, restructure and reinvigorate through customized strategies. We meet the needs of companies of all shapes and sizes, from small firms to bustling multinationals. Our business improvement projects deliver instant, significant, and lasting changes with measurable performance growth.
SERVICES WE PROVIDE
Our mission is to offer consulting services to non-profit organizations, social enterprises and small to medium sized enterprises (SMEs) which would otherwise be unable to afford professional consulting services.
We love helping start-ups or NGOs engage in both short and long term strategic planning. From getting funding to various phases cyclic marketing campaigns, ECG aims to encourage all organisations to have a strategic view and identify valuable areas with potential.
Whether it is help for identifying a suitable target market or to plan a business plan layouts, ECG consultants ensure top quality advising services to startup founders or managers in MNCs, bringing a fresh new perspective to clients so that all bases can be covered.
We offer pro bono consulting services to non-profit organisations and charities. Our student consultants are recruited from a wide range of backgrounds and expertise and are trained and mentored to ensure that the best consulting services are provided to our clients.
TRAINING SESSIONS
At Eureka Consulting, we organise weekly training sessions for all our consultants. We invite some of the leading minds from various industries, including consulting, to share their wisdom & experience with our consultants.
OUR CLIENTS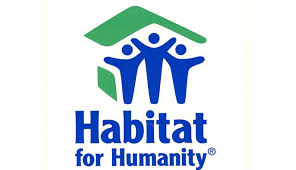 Founded in 1976, Habitat for Humanity envisions a world where everyone has a decent place to live. The organisation has helped more than 5 million people through home construction, rehabilitation and repairs and by increasing access to improved shelters through products and services.
ECG worked on a strategy to mobilize the youth and increase their involvement. Habitat is a returning client, after an internship programme for HKU students to Cambodia, the Philippines and Nepal was successfully launched and held under the guidance of Eureka Consulting. ECG has also helped prepare a comprehensive toolkit for the client's Habitat Young Leaders Build (HYB) program.
- HABITAT FOR HUMANITY-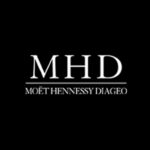 Moët Hennessy Diageo Hong Kong (MHD HK) is a joint venture marketing and distribution company representing brands including the Hennessy range of cognacs, Champagnes from Moët & Chandon, Veuve Clicquot, Dom Pérignon, aming others.
MHD is a present client of Eureka and as part of the project, ECG developed a strategy for their Corporate Social Responsibility Programmes.
- MOËT HENNESSEY DIAGEO -

Kowrk envisions a future where freelancers, entrepreneurs, startups, small businesses, distributed teams, visiting employees and temporary companies will enhance their flexibility, efficiency and productivity by using shared work spaces. Kowrk is a platform that enables this future of work by connecting users with co-work spaces, business centers and other providers of shared offices.​
Kowrk is a returning client, after a successful year with ECG during which ECG created a pricing model for Kowrk. ECG has also advised the client on the advantages and disadvantages of setting up a United States based company as compared to running a Hong Kong based company in the United States.
- KOWORK -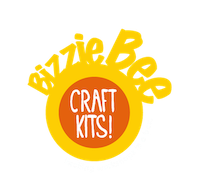 Bizzie Bee Foundation is a Hong Kong registered charity. They deliver and develop art workshops in which they aim to bring art, artist and community together. Bizzie Bee believes that art and making art can trigger change to empower communities. They set up art workshops for people of all ages, from children to the elderly.
ECG helped the client identify targeted consumer groups in the Hong Kong market and also devised a go to market strategy. ECG carved out strategies for diversifying the client's distribution channel and expanding their business model.
- BIZZIE BEE -

The Women's Foundation was established in 2004 after a group of like-minded women identified the need for an organisation that would provide a voice for women and girls in Hong Kong. Their primary objective is to tackle the challenges and inequities that women and girls face across Hong Kong society.
​Eureka Consulting carved out a new social media strategy for their "She Objects" campaign and enhanced the clients awareness and impact by optimizing their communications strategy.
- THE WOMEN'S FOUNDATION -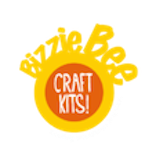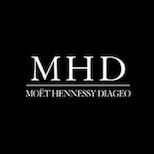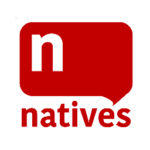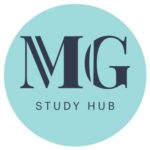 Contact Info
Address

The University of Hong Kong (HKU), Hong Kong Island, Hong Kong

Email

md@ecg.hk